H.A.W.X. 2 will give you a better flying experience through the new aspects of gameplay that enhance the authenticity of the game: take-off and landing. You will be able to perform these actions in several missions, depending on the combat conditions in the story line. Some missions will begin in the hangar from where you must taxi to the runway and line up for take-off. Full thrust, gain speed, pitch up and you're airborne! Other missions will start you off on the flight deck of an aircraft carrier from which you will be catapulted over the short distance of the strip up to takeoff speed.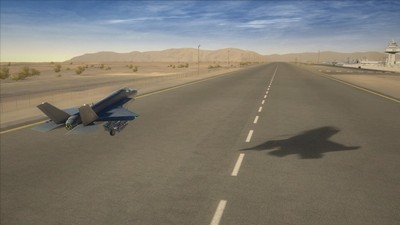 After you've completed the mission objectives, you will have to return to the airstrip and land. Line up, slow down, lower the landing gears, descend and touchdown. The game will even put you through one of the toughest flying maneuvers: landing on a carrier. This objective will require concentration and assessment of flying speed, angle and rate of descent. Whatever the case, you'll find that takeoffs and landings are very well balanced actions that veterans of aerial combat games and newcomers alike will enjoy.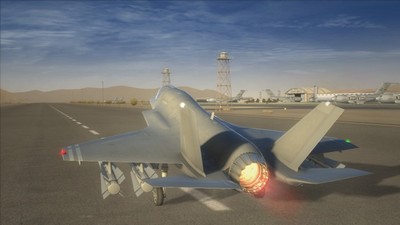 But starting and finishing a mission are not the only cases when you land and take-off… Can you imagine other situations where you might have to? Post your thoughts on the forums!