Real fighter jets have a limited combat radius because of fuel. An aircraft can only stay in the air for so long before it must land to fill up the tanks or refuel in the air. While H.A.W.X. 2 does not use fuel as a resource that depletes and must be replenished, we've implemented aerial refueling in the storyline.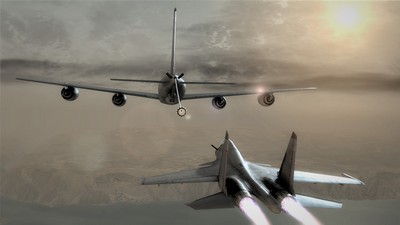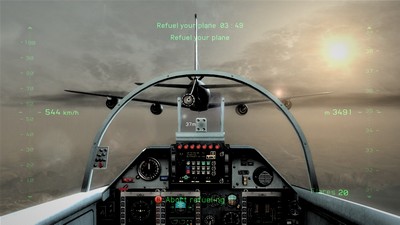 During particular missions, especially the longer ones, you will get to refuel your plane during flight. You'll have to intercept the fuel tanker, line up behind it and slowly progress towards the drogue until it attaches to the probe on the front part of your plane. The onboard computer will help you perform the maneuvers but it's still not easy. You'll find it to be a matter of finesse and carefully feathering the direction controls so as not to overcorrect the flight path.
Are you gentle enough with the flight controls to successfully perform an aerial refueling on the first go? Tell us what you think on the forums!