Today's wars are fought with fewer and fewer soldiers on the front lines. Remotely operated machines are sent into the difficult areas to complete the objectives that could put human soldier lives at risk. As H.A.W.X 2 aims to bring the complete aerial combat experience, we have brought UAVs (Unmanned Aerial Vehicles) into the game.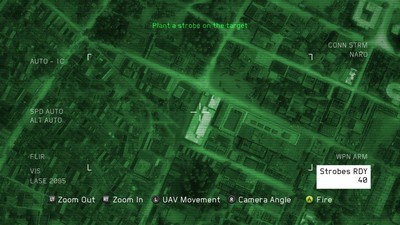 You'll be able to fly these drones during special missions, as per their role in real life: espionage. As a change of pace, you will not be in a jet surrounded by enemies but safe in the operations center. From behind a terminal screen you will get to control the UAV flying above the unsuspecting objectives. You'll get to scan populated areas and use signals intelligence in the search for information. You will also rely on night-vision technology for target reconnaissance. And once you've found a target, you'll get to mark it for easy identification in the future. You'll see just what a powerful addition UAVs are to your side's arsenal through the tie-ins with the other missions in the game.
But these are not the only scenarios where drones could be useful. How else do you see UAVs being used besides espionage? Tell us what you think on the forums!